Talking to someone about your emotional wellbeing can help make sure you get the help and support you need
perinatal mental health support
We are mothers, who have suffered and recovered from depression, anxiety or isolation during pregnancy or after the birth of one or more of our babies. We are women with lived experience who offer support, advice and information.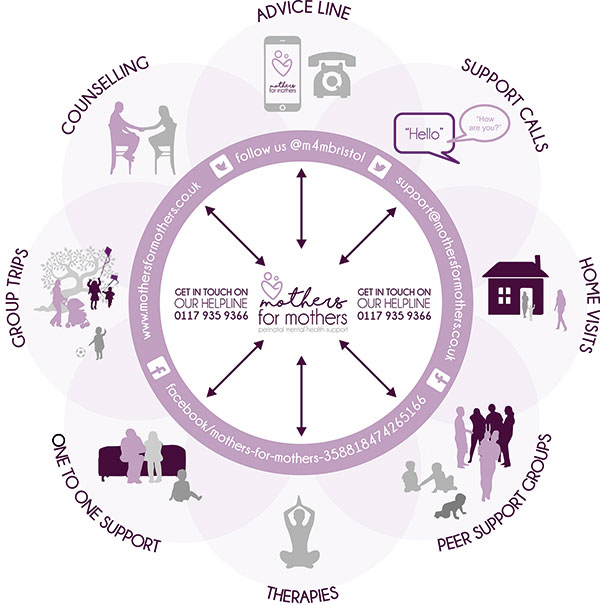 Award winning
Sarah and Maria were so proud to accept the Maternal Mental Health Alliance Perinatal Peer Support award on behalf of Mothers for Mothers. This honours the trail blazing women of lived experience who had a vision to start a women led peer support group back in 1981. The hard work of our staff and volunteer team is possible due to the support of our trustees and funders.
There are many fantastic perinatal peer support organisations across the UK and we are able to share learning and experiences to improve our services for the benefit of families, we all thank the Maternal Mental Health Alliance for making this possible.
Hartcliffe peer support group
Members of our peer support group in Hartcliffe can book socially distanced group sessions. The sessions give you an opportunity to speak one to one with a staff member, or speak as a socially distanced group with other families in your session.
Please click below to book your Wednesday session at Hartcliffe  peer support group.